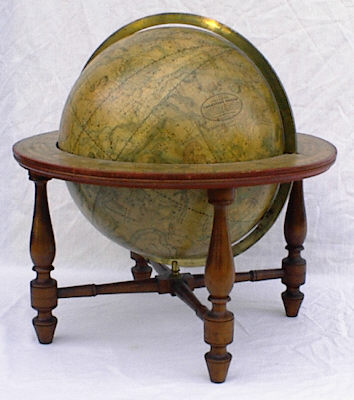 William Parkinson Books
P.O. Box 40
Hinesburg, VT 05461
William Parkinson Books is an antiquarian book dealer specializing in Vermont books, maps, broadsides and ephemera. We have been selling Vermontiana for over 33 years to date and have produced 235 catalogues of Vermont material. Listed below are our upcoming and past Americana and Vermontiana Book and Map Auctions.


Some of our Past Auctions

Americana and Vermontiana Auction
October 27, 2007
Click here to view the Auctionlisting and the prices realized.

This sale will offer more than 500 individually catalogued lots of Americana, maps and Vermontiana, with particular strengths in early 19th-century federal government publications, Vermont and New England maps, and pamphlets. Categories of note include Indians, individual states, canals, politics, and government.
Highlights of note; Burgoyne, Gallatin, Life of General Sam Houston, Mitchell, Primm, Durnford, Burgett, Gerlach map of the Battle of Hubbardton, Brssier, Jefferys, Carrigain, Ruggles, Whitelaw, James Wilson celestial globe, Doton, Hamilton, U.S. acts, U.S. Senate, Allen, B.H. Hall, H. Hall, Roberts, Willard.

Early Americana Sale
May 12, 2007
Click here to view the auction listing and prices realized
This sale contained more than 450 individually catalogued lots of 1780-1820 Americana, with particular strengths in 18th- and early 19th-century broadsides, pamphlets and federal government publications. Categories of note include the Barbary War, Burr Conspiracy, Embargo, Indians, War of 1812, magazines, the District of Columbia, politics, military, federal budget, individual states (Georgia, Indiana, Louisiana, Michigan, Mississippi, Missouri, North Carolina, Ohio, Rhode Island, Tennessee, etc.), early acts and laws, and departments of the federal government.
Americana and Vermontiana
from the collection of Gertrude R. Mallary
November 6, 2004
Click here to view the auction listing and prices realized
AUTHORS

Ethan Allen, Ira Allen, Hamilton Child, Abby Hemenway, William Beaumont, Jeremy Belknap, George Benedict, James Dean, Joseph Gallup, John Graham, Benjamin Hall, Susanna Johnson, Edward Hitchcock, Daniel Horsmanden, Solomon Mack, Alexander Mackenzie, Samuel Williams, Lemuel Roberts, Vt State Prison, Royall Tyler
SUBJECTS
Almanacs, Civil War, Early Bibles, Bennington Birdseye, Broadsides, Crime and Trials, Davy Crockett, Capt Matthew Phelps, Matthew Lyon, Maps, Oneida Commuinity, Orvis Fly Fishing, Railroad, Steamboats of Lake Champlain, Somers Muting,

Americana, Vermontiana, New Englandiana
Books and Map Auction
from the Collection of Father John McSweeney
November 8, 2003
Click here to view the auction listing and prices realized.
FEATURES- Maps, Broadsides, Books, Ethan Allen, Ira Allen, Presdee and Edwards, Burgett, F W Beers, H F Wallings, Lewis Robinson, Abby Hemenway, Shelton and Kensett, Dennis Townsend, Amos Doolittle, James Whitelaw, Hamilton Child, Samuel Williams, James Wilson Globes, and many more.

---
---
Email us at: william@parkinsonbooks.com
Phone number 802-482-3113
8AM to 8PM